Orange Chipotle Sugar Snap Peas
One of my favorite flavor combos is orange and chipotle. The sweet bright flavor of oranges balance the deep warmth of chipotle peppers to yield just the right amounts of heat and sweet! Use this combo on sweet sugar snap peas like I do here, or try it with other veggies like broccoli or cauliflower!
Orange Chipotle Sugar Snap Peas
Orange Chipotle Sugar Snap Peas
(You can also see exactly how I make this recipe in my How-To Video below!)
Ingredients
1 - 16 ounce bag frozen organic sugar snap peas
2 teaspoons extra virgin olive oil
⅛ teaspoon sea salt
Juice from half an orange
½ chipotle pepper, seeds removed and finely minced
1 teaspoon orange zest
Instructions
In a large skillet, place peas, oil, salt, and orange juice over medium-high heat and cover until liquid begins to boil.
Uncover and stir peas.
Continue to cook until peas are thawed and tender (about 10 -15 minutes, depending on how tender you like them).
Add the pepper and stir.
llow the liquid to reduce by approximately half, to yield a slightly thick glaze.
Add orange zest, stir to combine, and serve.

You can see me make this dish on YouTube: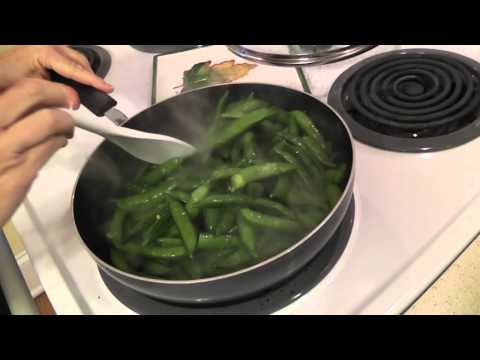 Ready to experience a total health transformation?
Don't miss another delish dish! Sign up for my free eNewsletter, the Gluten Free Fix, and have each new recipe and article delivered to your inbox.
While you're here, browse the Recipe Index for recipes free from gluten, dairy, soy, peanuts, and tree nuts.
And be sure to explore my vast collection of "Smart Nutrition Backed by Science" articles in Gluten-Free Updates and check out eBooks in the Shop.
If you're NEW TO GLUTEN FREE LIVING, click on over to the Essentials.
Let's connect on Facebook, Twitter, Pinterest and Instagram, too!
Access the current issue of Food Solutions Magazine ~ it's free to everyone!